CONTACT Huntington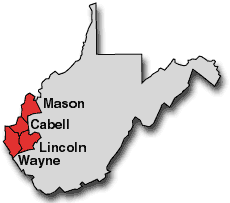 CONTACT Huntington provides Cabell, Wayne, Lincoln, and Mason counties with sexual abuse prevention and intervention services.
All services are free and confidential.
A victim advocate may be reached via CONTACT's 24-hour crisis line. Victim advocates are available to support past and present victims of sexual abuse, as well as their families and friends with a variety of services. These services include, but are not limited to, medical examinations, law enforcement interviews and follow-up, legal proceedings, support groups, and social service referrals.
Contact Huntington

P.O. Box 2963
Huntington, WV, 25728
Phone: 304-523-3447
Fax: 304-523-0558
Email: contacth@contacthuntington.com
Website:www.contacthuntington.com
CONTACT Huntington:
24 Hour Crisis Hotline
Individual and Group Support Services
Advocacy to Victims, Their Families, and Friends
Information and Referral Services
Community Education
Volunteer Opportunities